The Phenomena Called Cupcakes
Creating blog-worthy cupcakes requires the perfect recipe, well-honed culinary skills, an artistic eye and the proper equipment like silicone baking cups. Within the last two decades, the simple cupcake evolved from plain miniature cake to an artistically decadent pastry. The cupcakes I have tried to bake have all the variety, flavor, rich texture and aesthetics one gets from specialty shops at premium prices. At home, these can be replicated easily with proper paraphernalia such as trusty silicone cupcake liners.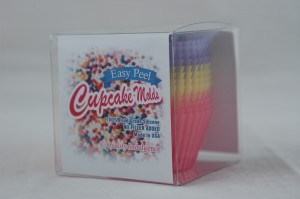 Though all of what I have mentioned above requires an investment of time, money and personal devotion to the art of baking, a true foodie will never regret having all the essentials in making a cupcake masterpiece. For this, the handy and resilient silicone baking cups will never disappoint you. So let me show you how convenient, economical and fool-proof this cupcake baking aid is by a comparison below of the traditional types of cupcake liners and the silicone cupcake liners.
The Traditional Types of Cupcake Liners
Paper Liners. These are ordinary paper liners that have no grease lining at all. These liners are the most affordable. However, proper presentation is not guaranteed because paper liners permit the shortening from the batter to seep through. This is especially difficult for the newbie in baking cupcakes.
Glassine. Glassine paper liners are shiny before use. These are more resistant than plain paper to oil and moisture. Being steam-treated during the manufacturing process makes this type much resistant to grease. These liners also come in different colors that are lovely to behold.
Foil Liners. Foil is the most resistant to grease and moisture. They come in silver and gold colors and give the finished cupcakes a premium cachet. However this is not really sturdy.
Die cut. This type of cupcake liner is exactly what the term suggests because these liners come in different cutaways and shapes. Unfortunately, these liners are only for decorative purposes and for most of the time, aren't made to last. One needs to use a different liner for baking and transfer them to another set for serving. This is an expensive cupcake liner.
Silicone Cupcake Liners. Instead of a paper base, these cupcake liners are made of pure food-grade silicone and come in various colors. Silicone molds come in different shapes, too. Silicone baking cups are reusable, surviving the rigors of microwave and regular ovens, as well as soaping and rinsing in the dishwasher.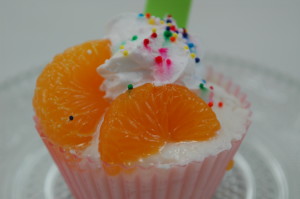 Silicone cupcake liners are so firm they hold their shape and need no cupcake baking trays. They can simply be placed on top of ordinary cookie sheets and popped in the oven. That's a saving right away in baking supplies. Let's face it fellow foodies, who doesn't love the idea of simplicity and convenience while enjoying your yummy treats?
Silicone  baking cups also let you dispense with paper liners. One can simply spray a light coat of oil within the silicone cupcake mold and pour the batter directly. That means you can pop the baked goodies out with no mess, no fuss. After the cupcake finishes baking, it can be left to cool and the silicone cups can be easily peeled away. Since this is a method that saves much time, more baking enthusiasts have begun to patronize the silicone baking cups.
The cupcakes can be transferred to any decorative container or served as it is. Generous dollops of icing and cream on top will make your cupcake tastier for children and those with a sweet tooth. The home baker can serve the cupcake in the silicone cup to take advantage of the decorative shades and shapes.
Unlike foil or paper linings; silicone baking cups aid in baking the cupcakes evenly and this makes the food taste even better. Heat is spread evenly through the mold, making sure that the outside is as moist and perfectly cooked as the inside. This is because the silicone cups are made from the finest materials.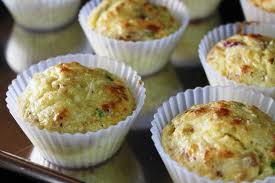 Silicone cups lend themselves to other uses in the kitchen too. With this, you can bake single omelets, have fun with Jello, store baby food or make mini-loaves and quiches. Isn't this just one of the best kitchen essentials you can have?
In Conclusion…
Silicone cupcake liners are economical, sturdy and reusable. They aid in cooking the cupcakes evenly and can be used to prepare other fun dishes. Coming as they do in different sizes, shapes, designs and aesthetically pleasing colors, silicone cups are quite frankly the best option for silicone baking cups.
If you found this blog informative, feel free to comment below. Enjoy baking! J