Recently, I was looking for new recipes to use our silicone baking cups and had an epiphany. Why not take a great recipe and just make smaller portions?. So, I did. I found a great cornbread recipe online that we've used in the past and made a regular batch.
Instead of pouring the batter into a single baking pan I used mini-silicone baking cup molds and regular sized silicone baking cups molds. They turned out to be an exceptional snack that could not be ignored.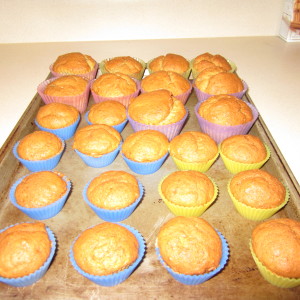 A couple of notes on the cornbread recipe: It calls for 1 cup of cornmeal to 1 cup of flour. All of us have our preferences regarding taste and texture. So after your first batch, play with the flour and cornmeal ratios to get a good texture/taste result. I'm not a big fan of "cakey" cornbread so I used a little more cornmeal than flour.
Some recipes substitute honey for sugar, so bake at your own preference.
We did make a honey – butter mixture that goes well with the cornbread and its supper addicting.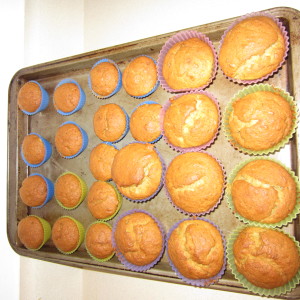 The cornbread "poppers" came right out of the silicone baking cups and looked great all stacked on a platter for the meal. They were bite size and…."you can't have just one."
The next time you are looking for a new recipe or a new way to enhance an old recipe, try different sizes. Contrary to popular belief, size does matter.
Happy Baking,
M